Welcome to
Physics
Cabinet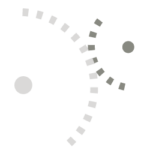 The Physics Cabinet, with over 2,000 machines and appliances preserved in original furnishings, is the largest collection in Italy and one of the most complete in Europe.
For the study and lessons of physics in the second half of the nineteenth century.
Completely restored and open to the public, it appears now as a rare and unbelievable "time machine", a maze of information and source of interest and wonder for visitors.
The Physics Cabinet can be visited during the weekend for Families and Private Students and it is available for educational activities for the Schools during the week. If you need a more detailed consultation, please make an appointment.
Opening
Wednesday-Thursday- Friday: 10.30am- 2.30pm
Saturday and Sunday: 10.30am – 6.00pm
(From 15 June to 15 September: from Wednesday to Sunday: 10.30am – 1.00pm)
Laboratories and guided tours for PRIVATE people:
Upon reservation (guided tours are available).
Click on the activity calendar for more infos.
Educational activities for SCHOOLS:
Visit from Monday to Friday 9.00am – 4.00pm – upon reservation.
Click on educational activities for more infos.